External Vaginal Itching and How to Relieve It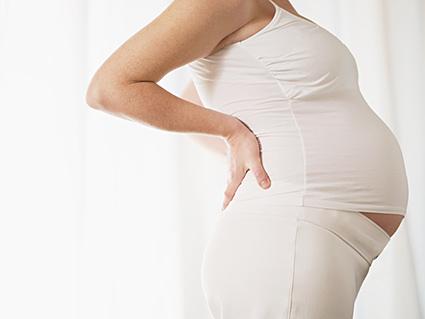 External vaginal itching can be very uncomfortable, especially during pregnancy. The condition may arise out of a number of different problems but, in most cases, it is easily treatable. Discover the causes and treatments for vaginal itching during pregnancy.
Causes of External Vaginal Itching
External vaginal itching is technically vulvar itch, affecting the external region of the pubic area. Vulvar itch can have various causes, and it can be very difficult to distinguish from an internal itch.
Vulvovaginitis
Vulvovaginitis has a number of different possible causes, and the sources of the problem have a wide spectrum of severity. Women who experience this type of itchiness typically experience inflammation as well. Possible causes include but are not restricted to the following:
Vulvitis
Vulvitis is specific to the vulva, related to inflammation and itchiness in this region. Vulvitis, like vulvovaginitis, is not a specific condition, but a symptom of an underlying problem. These are a few of the possible conditions that can cause this symptom:
Lactobacillus
Lactobacillus sounds like a serious infection, but it is healthy bacteria that live in the vagina and the small intestine. The bacterium is a probiotic since it may be used for medicinal purposes in some situations. During pregnancy, these bacteria can grow excessively, causing irritation.
Skin Irritants
Vaginal irritation during pregnancy is another common issue, and a simple irritant can cause external vaginal itching. Any element that does not occur naturally in the body has the potential to lead to an allergic reaction. Consider some common substances that could be irritating to the vaginal region:
Sometimes treatments for internal vaginal itching associated with yeast infections can lead to external vaginal itching without any discharge. Antifungal treatments for yeast infection can cause dryness and irritation on the external area of the vagina.
External Vaginal Itching and Pregnancy
Vaginal itch during pregnancy is very uncomfortable, especially as the pregnancy progresses. Any number of problems ranging from allergic reaction to perfumes to gestational diabetes may cause vaginal itching while pregnant.
Yeast Infections
Hormonal changes have a dramatic effect on the body, including changes in pH levels in the vagina. The pH imbalance can lead to itchiness, which can then lead to a yeast infection. Additional sugar in the region can lead to a yeast infection because yeast thrives in an environment that has higher sugar levels. This is especially problematic during the third trimester. After the baby is delivered, the itch commonly disappears since the environment has less sugar as hormone levels balance.
A product like Monistat may treat a yeast infection, but it is necessary to discuss this option with your physician before applying the cream. The doctor can determine the proper dosage for treatment and, in some cases, she may recommend an oral medication to treat the condition. Other treatment options are available as well. Yeast infections can cause internal irritation as well as an itchy labia in pregnancy.
Gestational Diabetes
Women who develop gestational diabetes may experience itchiness as well. Imbalances in blood sugar levels can lead to itchiness, including itching in the vaginal region. No discharge may be present with this type of itch, and any woman at risk for diabetes should be tested whenever vaginal itch occurs, whether discharge is present or not.
Treatments for Vaginal Itch
In order to treat the itch successfully, it is necessary to rule out any possible infections including yeast infections or any other underlying medical conditions. Treatment of the cause is the best solution. Your physician may prescribe antibiotics, antifungals, or steroid creams to help manage vaginal itch. A topical anesthetic like lidocaine can alleviate skin irritation, but it is important to discuss using this approach with your physician during pregnancy.
Home remedies may be helpful for relieving these symptoms.
Home Remedies for Vaginal Itching
Simple home remedies for external vaginal itching include avoiding the potential irritants that can lead to itchiness. Those who want immediate relief as well as preventative measures can consider some of the following approaches after talking to a doctor. Itching is among the pregnancy related problems that should not be ignored.
During pregnancy, an itching vagina is not uncommon. However, the external itchiness may have problematic causes in some cases. It is critical to speak with a physician about the condition. This is especially important if you experience fever, vomiting, or abdominal pain.
Talk to Your Doctor
Clearly communicating any concerns about discomfort is important during pregnancy. Itchiness may not seem like a serious problem, but it is better to communicate these details whether you have a high risk pregnancy or not. Itching can be a sign of more serious -- and potentially dangerous -- conditions like gestational diabetes or an infection. Your physician can help you manage vaginal itching with prescription and/or home therapies while keeping you and your baby safe.