How Three Natural Pregnancy Mentors Support Mothers
A natural pregnancy mentor provides spiritual and emotional support during your pregnancy, but is not present during the birth of your child. They can be used in addition to doulas and midwives as part of your pregnancy support team.
Services Provided
A natural pregnancy mentor can be hired at the start of your pregnancy and helps you process the millions of questions you may have about labor, pregnancy, birthing centers, hospitals, nutrition and lifestyle choices. They may also help you sort out:
Selecting the right OB for your needs
Meal planning and preparation
Your birth plan
Labor techniques
Mental and spiritual guidance depending on your individual needs
Self care advice
Processing your fears around labor, delivery and pregnancy if applicable
Postpartum care
Location of your delivery
What a Natural Pregnancy Mentor Cannot Do
Natural pregnancy mentors are not certified and are not medical professionals or licensed counselors. They typically offer advice and counseling based on their experiences with pregnancy. Think of them like a friend or confidante that is there to help guide you through the difficult or confusing aspects of pregnancy and delivery.
What a Nurse Does
Unlike a natural pregnancy mentor a nurse can provide medical interventions based on their license and medical training. If you have a nurse present at the birth of your child, they may offer medications, IV fluids and other interventions that only a medical professional can provide for enhancing your physical comfort.
What a Doula Does
A doula may spend time with you throughout your pregnancy, but unlike a natural pregnancy mentor, a doula is with you during labor and delivery. Often times you will meet with a doula only a few times before you deliver, whereas a natural pregnancy mentor will meet with you as needed throughout the pregnancy, but not during the delivery. A doula provides emotional support, counseling and may help you through labor with non-medical pain management techniques as they are not licensed or medically trained.
What a Midwife Does
A midwife is a licensed professional that specializes in birth, pregnancy, postpartum care, and women's reproductive health. They can assist in healthy deliveries, breech births, and recognize and intervene in dangerous birthing situations. If a surgical intervention is required, the midwife will refer the client to a medical professional. A midwife will not be present during the entire labor.
Finding a Natural Pregnancy Mentor
Natural pregnancy mentors can be found through word of mouth, or through a local search at the Natural Childbirth Directory. You can also check in with your local hospitals, local baby shops, and birthing centers for referrals. Most pregnancy mentors work independently so there may not be a physical office for you to visit. Instead many of them will come to your home or meet you at a local restaurant or cafe to discuss your needs.
Creating a Unique Pregnancy Experience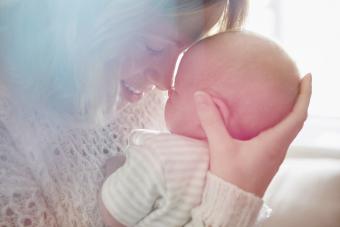 A natural pregnancy mentor is not for everyone, but if you are looking for a supportive person to help guide you through your journey, this may be a route worth exploring. Take your time and give yourself several choices when it comes to mentors so you feel supported and comfortable throughout your pregnancy.